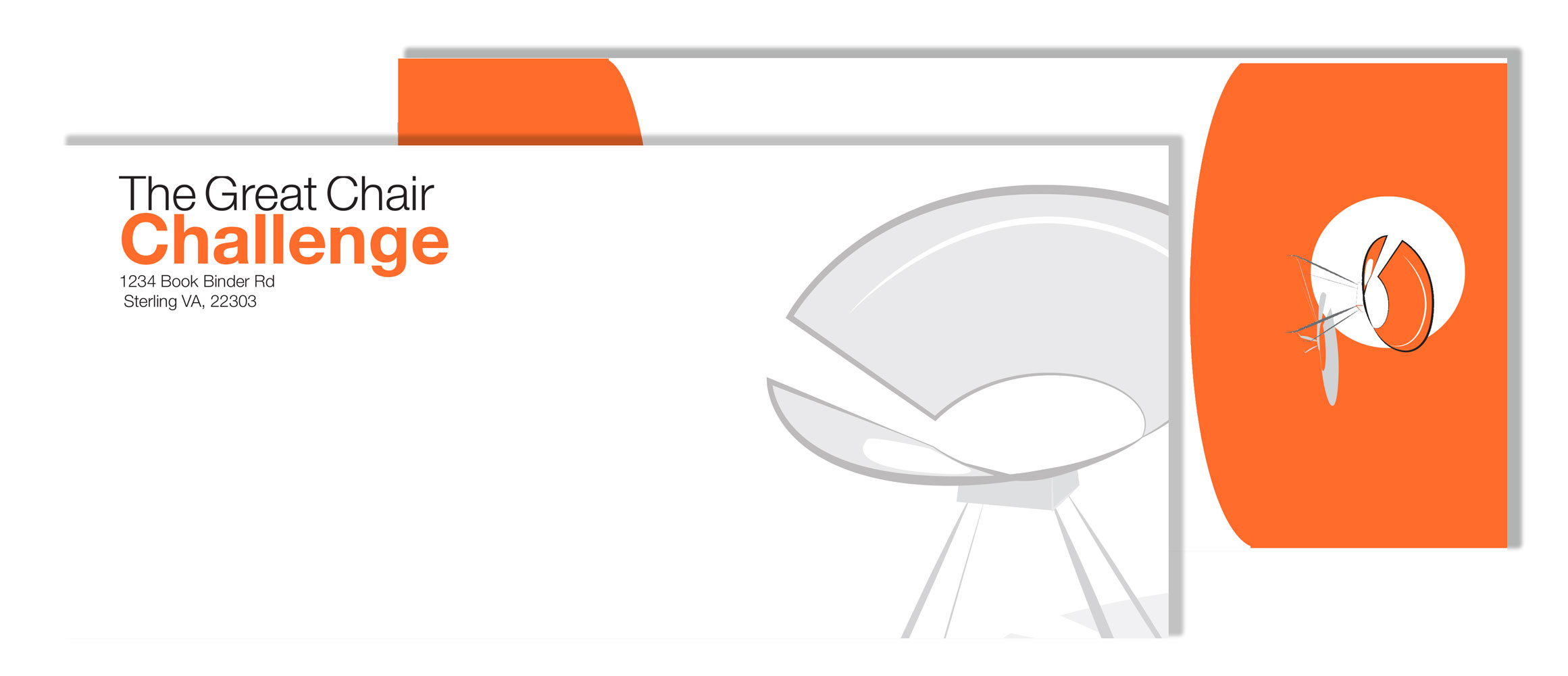 The Great Chair Challenge
Logo Design & Corporate Branding
This logo and its branding were the result of a contest to design a logo for the Great Chair Challenge, a contest itself held by the NVCC Loudon Interior Design Club. Their request was something that was modern looking and used strong simple graphics similar to Apple or Starbucks. 
I chose the color Tango Tangerine, with the Pantone Color of the Year for 2013, for several reasons. One is that I wanted to push myself with a color that I was not comfortable with as my personal favorites are more jewel and cool colors. Two was that if I could create a strong graphic with orange they could turn around and adjust the color each year and still have the final project be strong. The font chosen for the project was Helvetica Neue.
This project won second place.
Programs Used:
Adobe Illustrator

Adobe Photoshop

Adobe InDesign
Production Skills:
Logo Design

Illustration

Stationary Design